Mobile Hybrid Tracking in Large and Changing Interior Spaces
Research project in the area of Virtual and Augmented Reality.
Keywords: light field camera, mobile tracking, SLAM.
About this Project
The goal of this project is to develop a hybrid indoor tracking system for mobile devices like smartphones or tablets. The system will be specifically designed for complex interior spaces, like airports, hospitals or shopping malls, that may change their visual appearance to a certain amount for example due to seasonal decoration.
For this purpose we combine multiple optical tracking technologies. The algorithm takes advantage of the available sensors already built into standard smartphones, like the inertial sensor and the high resolution RGB camera. In addition novel imaging hardware like a light field capturing device is included in the system. 2D natural features of the environment as well as SLAM features of more complex three dimensional structures will be processed to calculate the position within the building.
This device position allows the development of a robust indoor navigation system which is able to interactively guide the user within an unknown terrain, thereby solving complex tasks more efficiently.
Project Partners
Card eMotion Consulting & System GmbH (Wien)
Funding provided by
Austrian Research Promotion Agency (FFG)
Additional Information
The following image shows the hardware setup used in this project. Only the 4D video stream of the light field camera is processed on a separate server for now, but additional computational power expected from upcoming generations of smartphones should make this step obsolete.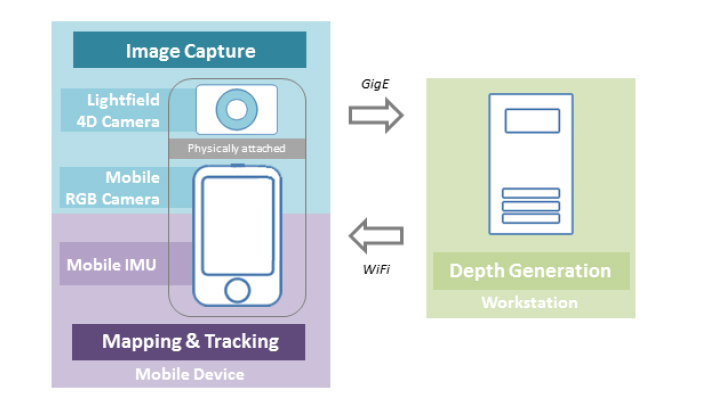 An example application could be situated in a shopping mall, guiding a customer directly to a desired location.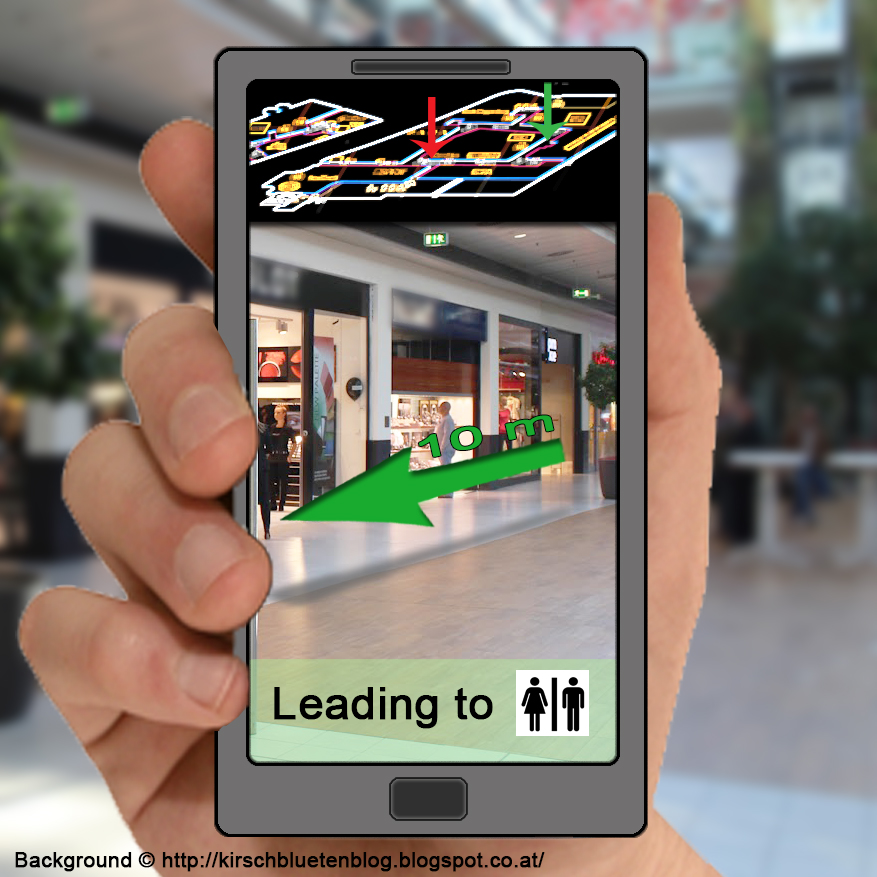 Video
Demo Video at the Vienna International Airport
Houskapreis 2015 - Finalist
In cooperation with
Card eMotion Consulting & System GmbH (Vienna)
INS Insider Navigation Systems GmbH (Vienna)
Press Coverage