Assessing the Sensory Functionality of Children with Autism Spectrum Disorder
Lab project in the area of Virtual and Augmented Reality.
Keywords: Autism, Motion Tracking, Sensors, Depth Sensor.
About this Project
The causes and mechanisms of Autism Spectrum Disorder (ASD) are not yet fully understood. One line of research that should translate into more specific and causal treatments is the study of sensory processing in individuals with ASD. In this project we develop new methods to objectively assess and evaluate the proprioceptive functions of children with ASD. For the tests pressure, touch and depth sensors are used. Data are transferred to mobile devices via cross-platform application development methods. Evaluations with typically developing children and children suffering from ASD are planned.
Additional Information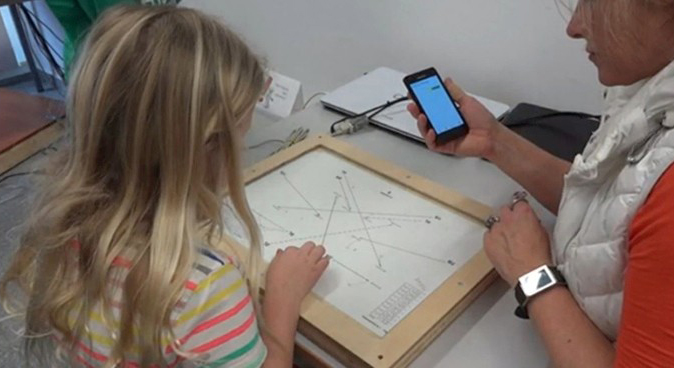 Downloads